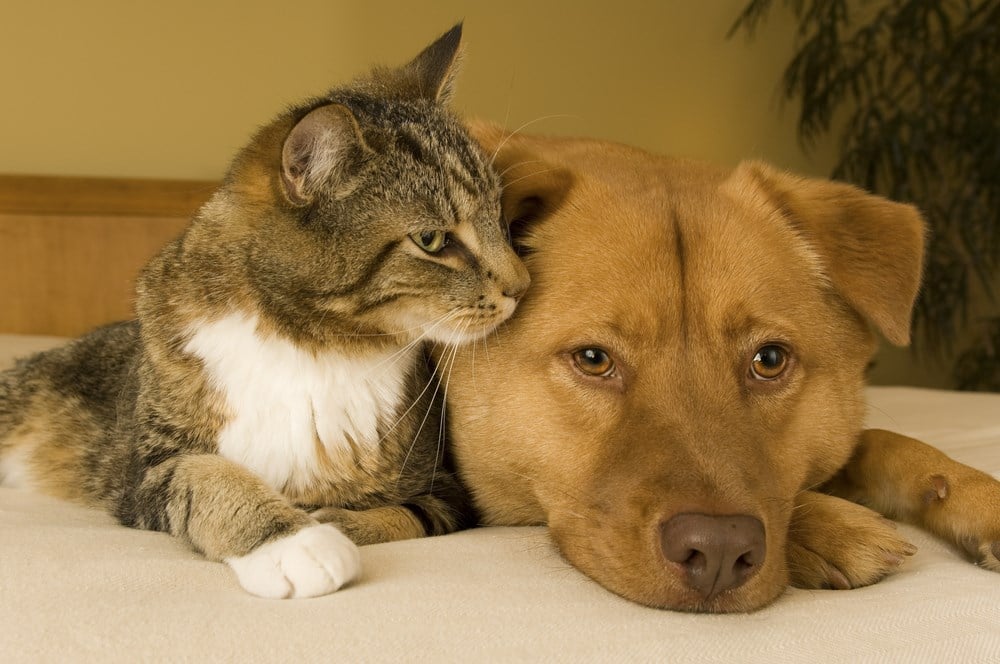 Pet care stocks are not exciting, and they are low growth, but they offer significant returns for investors over the long. Takeaways from the sector include growth driven by secular tailwinds and supported by the consumer shift to consumables and services. The critical takeaway from the Q2/Q3 reporting seasons is that cash flow and free cash flow are improving across the board. 
And yet, these stocks are under tremendous market pressure. For of these 5 stocks have a high short interest and are set up for a ripping short squeeze given the proper catalyst. That could come over the next few months as Q3/Q4 results are released. The outlier is in the best position to deliver market-beating growth to investors and has virtually no share sold short, and all are trading at or near rock-bottom prices. 
Chewy.com Leads the Way
Chewy.com (NYSE: CHWY) is a highly-valued stock, as is this lot. Chewy showed clear momentum in Q2 and is expected to post 11% YOY revenue growth this year to next. Next year, the price-to-earnings multiple falls to 37X from 47X, and the outlook is likely cautious. One of the details analysts latched onto was that free cash flow surged on margin improvements expected to stick. Regarding the analysts, the consensus of 20 analysts is a Moderate Buy with a price target  65% above the recent price action. The price target is firm and backed up by institutional interest. 
Hedge fund Point72, run by investor Steven Cohen, revealed a large stake earlier this year. Hs fund increased its holdings by roughly 300% to nearly 6%, a resounding vote of confidence. That activity increased institutional ownership to 97% and has been growing on balance the last few quarters.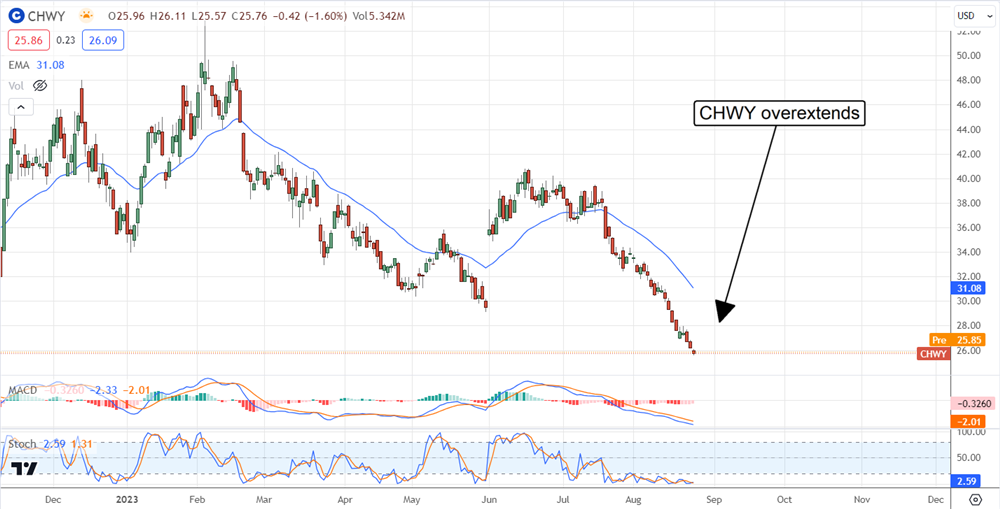 Freshpet is Turning its Ship Around 
Among the causes of Freshpets' (NASDAQ: FRPT) slump are the headwinds to growth that developed last year. The company has been working to turn itself around since, and evidence of success has begun to show in the results. The Q2 report was mixed, with revenue below consensus but up YOY; the good news is that margin expanded and bottom-line results outperformed and are expected to continue improving. 
Additionally, this company recently reached a deal with 1 of its large investors that has cleared the path to build on the recent momentum. Analysts view this stock as a Moderate Buy with a price target about 19% above recent action. The price target is down marginally compared to last year but trending higher in 2023.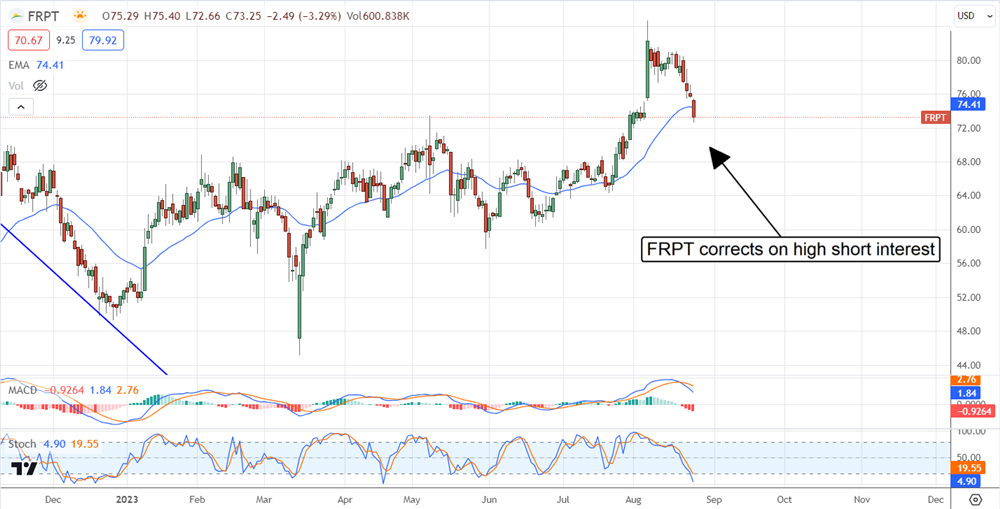 Petmed Express is a High-Yield Play on Pet Care 
PetMed Express (NASDAQ: PETS) is the group's laggard but shows signs of stabilization. The company has leaned into adding services and products, boosting engagement and sales. The critical takeaway from its CQ2 report is that the CEO believes a "pivotal" moment has been reached. The company is expected to continue growing and return to profitability. That puts the valuation at 20X compared to next year's outlook, but the dividend is still risky. 
PetMed Express pays a solid 10% yield but is well above the company's ability to pay. The board recently declared a distribution in line with expectations, but a cut is likely over the next year. The balance sheet is a fortress, and there is cash to continue paying at the current rate, but it will only last so long, even with the expected jump in earnings for next year.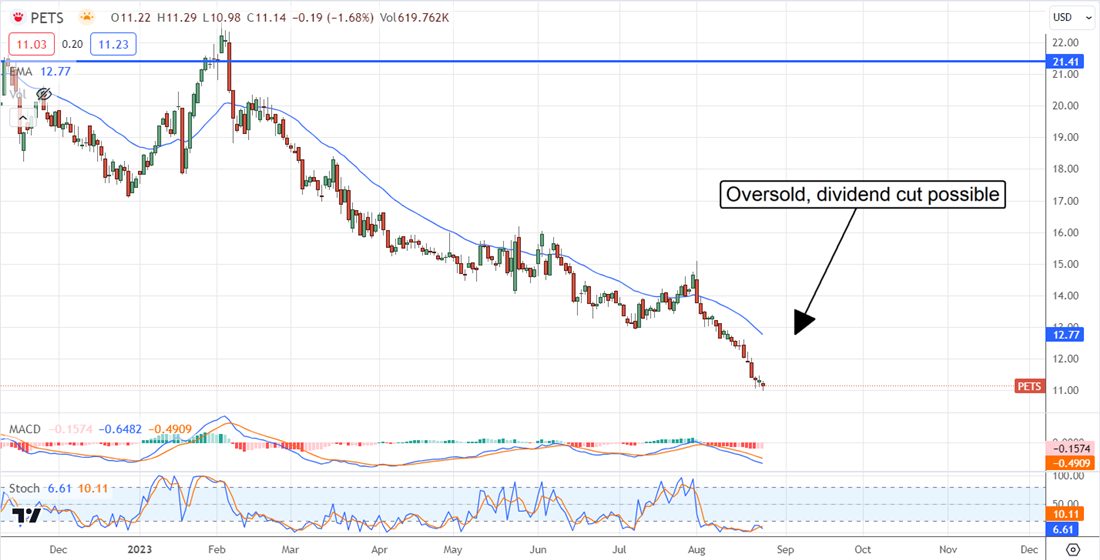 Wag! Group Could Gain Triple Digits 
Wag! Group (NASDAQ: PET) is a full-service platform for pet owners, pet-care givers, and pet-care services. The recent earnings report revealed a 55% increase in YOY revenue driven by a 42% increase in users. That hot user-growth figure is compounded by deepening penetration, with growth expected to continue on both counts. Based on the Q2 strength, the Q3 consensus figures are too low and will provide another catalyst for the market. Among the takeaways from Q2 are record services revenue and double-digit growth in all segments. This stock is almost 0% short but trading 200% below the consensus figure, and even the low price target assumes a triple-digit upside.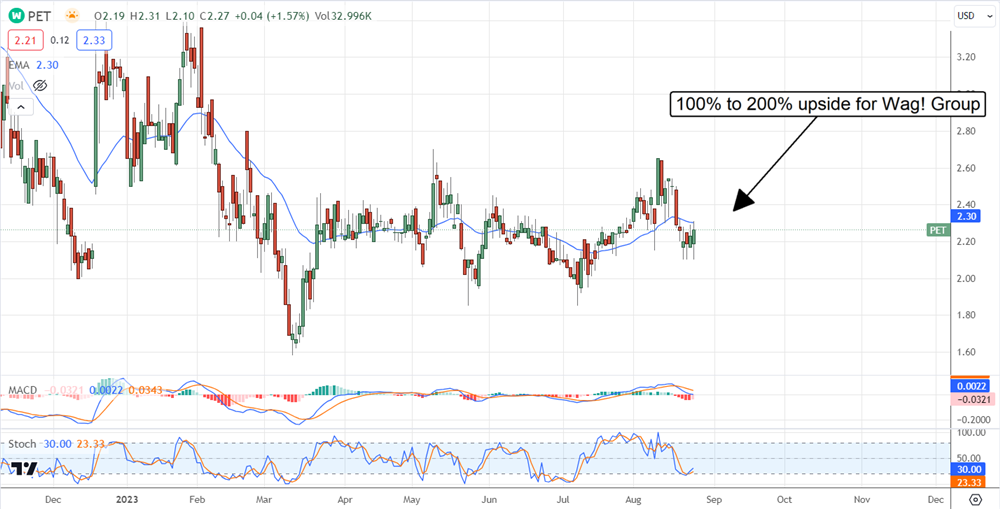 Petco Health + Wellness Gets Unfairly Punished 
Petco Health + Wellness (NASDAQ: WOOF) reported top and bottom line strength, above consensus growth, cash flow doubled, and positive FCF compared to last year. The company also issued marginally weak guidance, providing a mid-point slightly below the analysts' consensus. That, the 20% short interest, and pet-stock market malaise combined to drive this stock down 20%.
Other takeaways include strength in consumables and services and a positive company turnaround update. Analysts have lowered their targets because of the results but still see it trading double-digits above the post-release levels at the range's low end. Consensus is about 80% higher; when investors get interested, these stocks will pop.