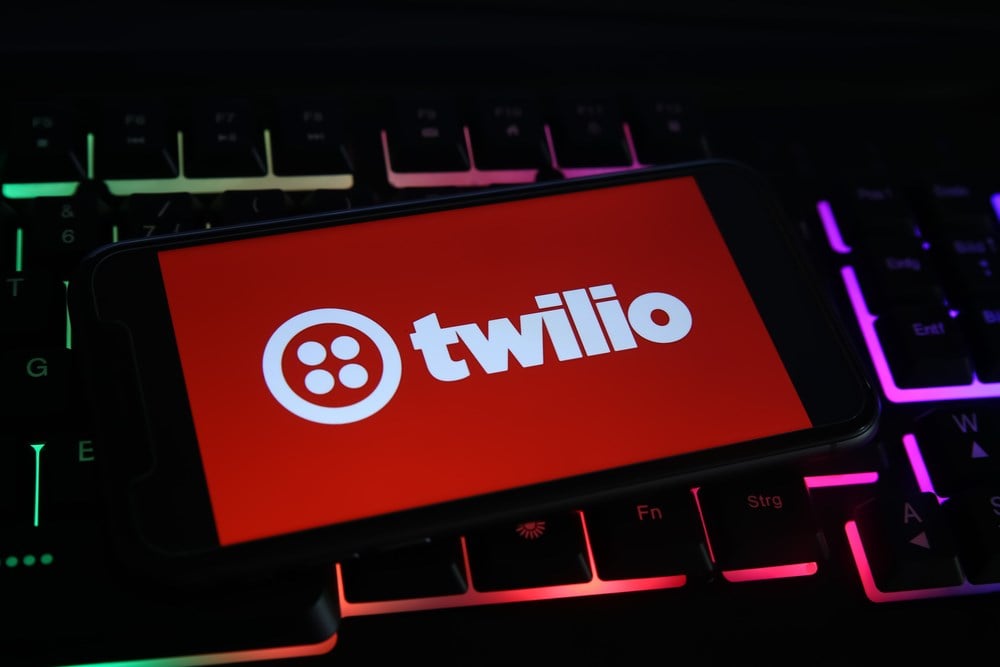 Shares of Twilio Inc. (NYSE: TWLO) were up nearly 12% the week of May 30, and ended the month of May with a gain of 32.33%.
Institutional buying, including from growth investor Cathie Wood for her Ark Innovation ETF (NYSEARCA: ARKK), propelled shares of the beleaguered stock higher in mid-May. 
More recently, reports that an activist investor, Los Angeles-based Legion Partners,  has been meeting with Twilio managers, and is pushing for change, gave Twilio shares a boost. 
According to its own filings, "Legion Partners specializes in fundamental research, long-term oriented investing, and building a productive relationship with portfolio companies. This involves long-term holdings and actively engaging the management and boards of public companies in order to help achieve superior long-term performance."
Legion's most recent 13-F filing, for the quarter ended on March 31, showed that it held 601,050 shares of Twilio. 
Cloud Communications Tools For Business
Twilio is a cloud communications platform that provides tools and services for businesses to incorporate messaging, voice, and video functionalities into their applications and services. Developers can integrate Twilio's communications tools into their own software and systems. 
Companies widely use it for various purposes, including customer support, marketing campaigns, notifications, and real-time communication features in web and mobile applications.
Twilio said that as of December 31, it had over 290,000 active customer accounts "that represent organizations big and small, old and young, across nearly every industry."
Twilio's revenue grows as customers increase their usage of its products, extend their usage of a product to new applications, or adopt a new product that the company offers.
Most Revenue Usage-Based
The company says the majority of its revenue is usage-based. It notes that its ability to grow and generate incremental revenue depends, in part, on its ability to maintain and grow relationships with existing customers and to have them increase their usage of the Twilio platform. 
Revenue has been declining for seven quarters in a row, and clocked in at $1.006 billion most recently, a 15% year-over-year increase. That's down from 67% growth in the quarter ended in June 2021. 
It's certainly a reversal of fortune from the company's pandemic-era growth heyday. In 2020, earnings increased 44% year-over-year. During the work-from-home era, sales boomed as companies beefed up their communications capabilities. That level of growth has not been sustained. 
Beat Views, But Earnings Disappointed
MarketBeat's Twilio earnings data show the company beating top and bottom line views in each of the past two quarters, but investors were less than pleased with the company's guidance after the most recent report, on May 9. 
The company said it anticipates revenue in the current quarter in a range between $980 million and $990 million. That would be growth of 4% to 5%, which would continue the trend of deceleration, and also represent a sequential decline. 
That forecast came in below analysts' expectation of $1.05 billion in sales. 
The company has had a rough time lately, as the revenue deceleration indicates. It went through two rounds of layoffs, which helped the bottom line, but naturally, did nothing to stem the sales slowdown. 
As the layoffs indicate, the company has been pivoting toward efficiencies. Earlier this year, the company recently restructured into two business units, saying, "For the last 15 years, we ran Twilio for growth, building a tremendous customer base, product set, and revenue base. But environments change – and so must we. Now we have to prioritize profit far more than before." 
Morningstar analyst Dan Romanoff in a May 9 note, pointed out several of Twilio's pros and cons. He said macro pressures are hurting the company more than anticipated, new sales teams are not fully ramped up, and "the disposition of the Internet of Things business is an incremental modest headwind."
Restructurings Bearing Fruit
However, on the plus side, he said the recent restructurings "are already bearing fruit, as profitability was strong, and large deals are still being won." However, he significantly slashed his fair value estimate on the stock, to $56 from $95.  
Twilio analyst ratings show a consensus view of "hold" on the stock, with a price target of $79.11, representing an upside of 17.55%. That price target represents the views of 28 analysts, several of whom slashed their price targets to $56 or lower following the May 9 report.