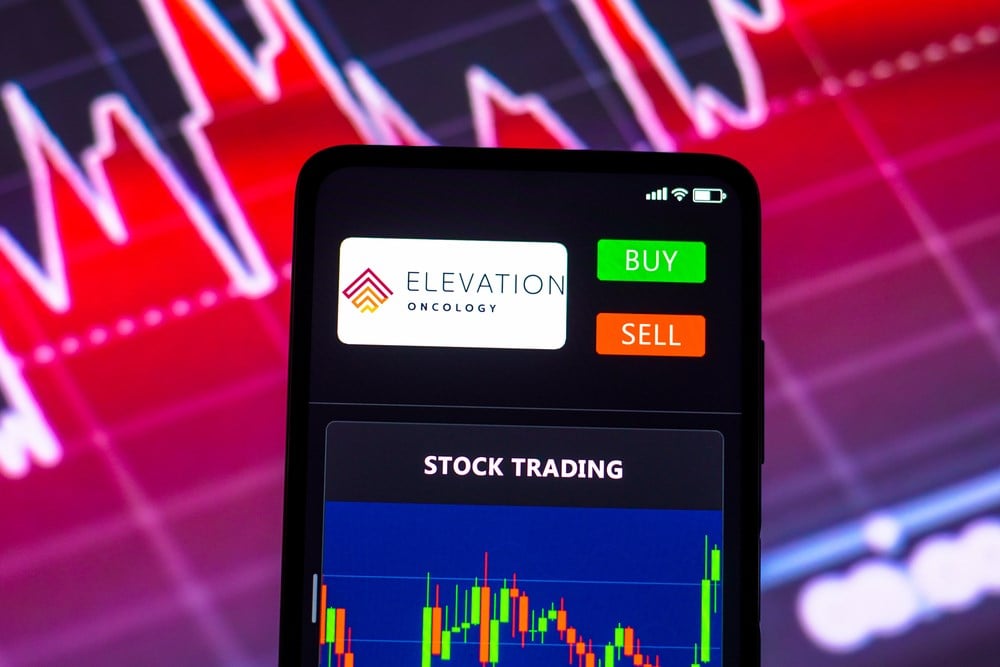 Elevation Oncology (NASDAQ: ELEV) is a biotech company that focuses on discovering and developing cancer therapies. The company aims to treat patients with various solid tumors with significant unmet medical needs. Elevation states on its website: "We have a passion for identifying true precision therapies that will illuminate a clear treatment pathway for our patients."
The company's lead candidate is EO-3021(anti-CLDN18.2 ADC). In phase 1, the company currently evaluates SYSA1801 in patients with Claudin 18.2-positive advanced solid tumors. Elevation's partner, CSCP Pharmaceutical Group Limited, conducts the study in China. The company has stated that they remain on track to launch a Phase 1 clinical trial in the U.S. in the second half of 2023.

Elevation Oncology was incorporated in 2019 and is based in New York. The company went public in June 2021 with a $100 million IPO.
The Recent Elevation in Valuation

Since breaking out of the longstanding base in mid-March, over $1.50, shares of ELEV have been on a steady incline. YTD shares of the biotech company are up a staggering 428%. Shares closed 66% on Friday to erase earlier losses from the week and end the week up 32%.

Three catalysts stand out as the main driver behind the rise in share price.
First Quarter Results and Business Updates
The company reported cash and cash equivalents of $73.9m, a fair value for a startup biotech company with a quarterly cash burn of about $21m. The company reported a decrease in R&D over the previous year due to decreased costs related to manufacturing clinical supplies. The net loss for the first quarter was $17.1m, which was slightly lower than the loss in Q1 2022.

The company announced that a clinical case study demonstrated that EO-3021 induced a confirmed partial response in a patient with metastatic gastric cancer. The ongoing phase 1 trial of EO-3021, conducted by their partner CSPC Pharmaceutical Group Limited, has been selected for poster presentation and discussion at the American Society of Clinical Oncology (ASCO) 2023.
The Upcoming Catalyst
On Saturday, June 3rd, phase 1 data from the company's ongoing trial of EO-3021 will be presented at the ASCO 2023 annual meeting. As is the case with many small-cap biotech stocks, shares often run higher in anticipation of the event or upcoming catalyst, only to sell off after the catalyst. This is often referred to as a "sell the news" event. But is this the case for ELEV, or is this more weight behind this move?
Institutional Ownership and Recent Disclosures
ELEV has current institutional ownership of 68%, which for a small-cap, is significant. Over the last 12 months, 12 institutions have bought shares of ELEV with inflows at $2.49m, while there have been 5 sellers accounting for $1.53m in outflows.
On May 24th, billionaire investor and trader Steve Cohen disclosed an 8.7% stake in the company through his fund, Point72 Asset Management.
The move that followed on Friday, seeing shares close 66% on the day, was without question because of the 13G filed.
With an increase in volatility and an upcoming catalyst just around the corner, investors looking to get involved might want to sit on the sidelines until the stock digests the volatility and discovers price stability.