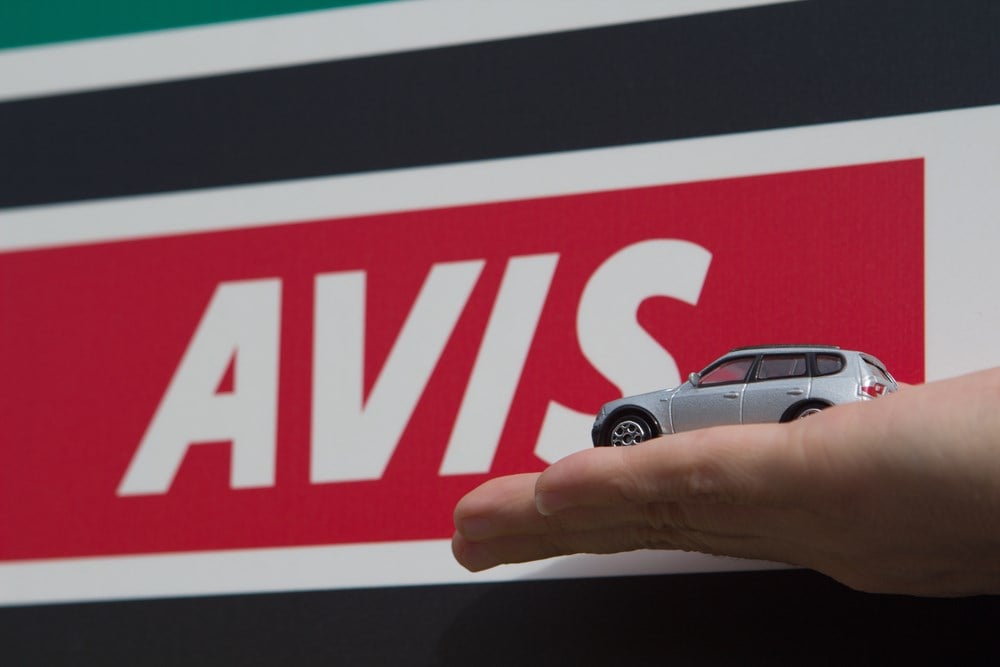 Avis Budget Group, Inc. (NASDAQ: CAR) is a tough one to characterize. Is it a reopening play? A meme stock? A value trap?
Sixteen months removed from a wild short-squeeze rally, the rental car company's shares are trading at a paltry 3x trailing earnings. Among profitable S&P 400 stocks, only five are less expensive. Industry peers Hertz Global Holdings and Ryder Systems aren't two of them.
Avis Budget Group's short interest is under 10%, which makes it an unlikely meme stock target. The reopening theme has also played out, leaving investors to decipher a low valuation. Yes, it's time to put the company back under the fundamental microscope.
A look under the hood reveals that Avis Budget has its share of scratches and dents. But overall, the financial statements and long-term growth engine look healthy.
Why Is Avis Budget Stock Down?
Avis Budget is down approximately 25% over the last 12 months. It is a curious slide considering two things: 1) earnings per share (EPS) have handily beat consensus estimates in each of the last four quarters and 2) the company is coming off a year in which profits soared 158%. 
However, with success comes higher expectations. After 2022 sales and profits drove past pre-pandemic levels, the bar is now much higher. Generating growth from here will be difficult, especially with leading economic indicators increasingly pointing to a recession. 
If travel activity slows as expected, vehicle renting and sharing businesses will do the same. On the heels of a travel boom, this is why analysts are forecasting just 1% growth from last year's $12 billion sales figure. 
At the same time, lower vehicle utilization is expected to weigh on profitability. More idle vehicles in Avis, Budget and Zipcar lots would be detrimental to per-unit fleet costs. Appropriately, Wall Street is braced for a potential 50% drop in EPS this year. 
What Could Drive Upside for Avis Budget?
Avis caters to upscale leisure and business travelers while Budget is all about value-conscious travelers. In addition to Zipcar and various regional brands, the company has the mobility spectrum well-covered. This means it can acquire smaller rental outfits and convert them to best brand fit for the market, a strategy that has served it well over the years.
On top of M&A, Avis Budget can produce organic growth by expanding its fleet of connected vehicles. Convenience-minded consumers have embraced the Avis app because it allows them to manage the full rental process, avoiding long lines and inventory uncertainty. The company likes it too because automated rental processing, mileage management and maintenance notifications streamline operations and reduce costs. Continued technology investments in the connected car fleet stand to drive stronger profit margins. 
More importantly, Avis Budget's connected fleet is a treasure trove of data. Vehicles generate tons of information about location mapping, weather, road conditions and accidents that is of value to customers and industry partners. Therefore, its ability to monetize this data will be a key growth driver over the next several years.
Is Avis Budget Stock Undervalued?
Based on what will likely be a down year for Avis Budget, the stock deserves to trade where it is. Looking beyond a challenging 2023 though shows an opportunity to own a very inexpensive consumer cyclical stock. 
If a recession hits, it will eventually pass and give way to strong underlying travel demand trends. As consumers continue to spend on experiences over goods in the post-Covid economy, globally recognized travel brands like Avis Budget will win. With operations in 175 countries, its airport and retail outlets are everywhere. 
As economic conditions improve, travel activity will revert to the mean along with Avis Budget's valuation. Over the last five years, the average P/E ratio on the stock is 10x. Investors willing to commit to a three- to five-year horizon could see the current 3x multiple gravitate towards its historic mean and significant price appreciation. 
Like Hertz Global, Avis Budget doesn't pay a dividend, which makes Ryder Systems a better choice for income investors. But it does offer shareholder value in the form of a buyback program. The company repurchased $3.3 billion of its own stock last year, more than doubling its buyback from 2021. This should be perceived as a positive because it 1) signals management's confidence in the long-term outlook, 2) decreases share count and thereby increases earnings per outstanding share and 3) creates downside support for the stock price.
Avis Budget faces a bumpy road ahead as travel activity normalizes and year-over year comparisons get tougher. Over the longer haul, however, booking this mid-size travel stock fits the budget.