HONG KONG, Mar 13, 2023 - (ACN Newswire) - The HKTDC Hong Kong International Film and TV Market (FILMART) and EntertainmentPulse opened today at the Hong Kong Convention and Exhibition Centre (HKCEC). From 13 to 16 March, over 700 exhibitors will showcase films and TV shows to global buyers and build connections.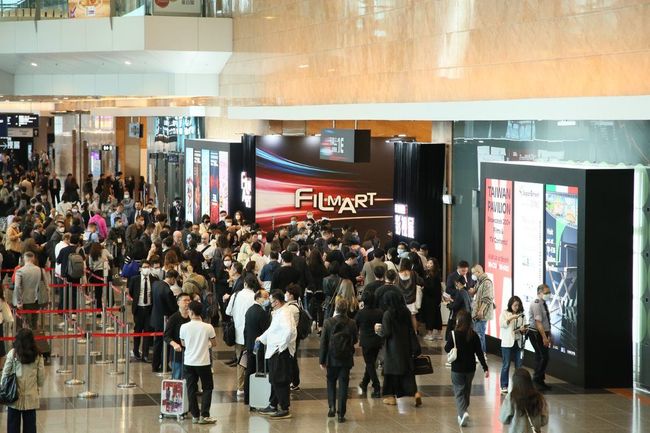 Hong Kong International Film and TV Market exhibition (FILMART) attracts over 700 companies from 30 countries and regions.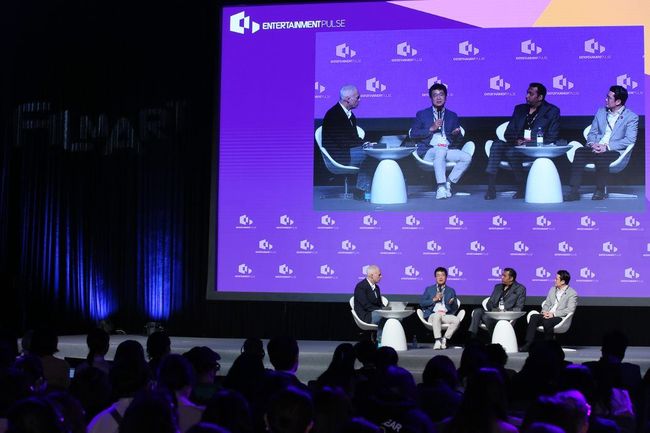 FILMART showcases various events, including summits, seminars, and film conferences, as well as close to 40 screenings, allowing buyers and visitors to enjoy incredible films during the events.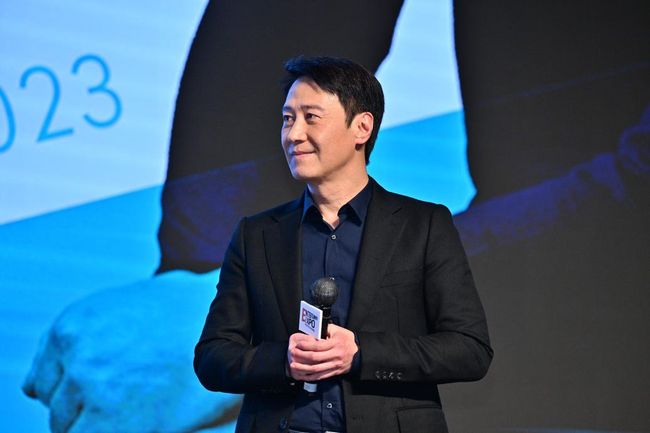 Mr Leon Lai, Hong Kong Entertainment Ambassador, hopes to unite the industry and encourage more young people to join the industry.



Comprising eight exciting events, including FILMART and EntertainmentPulse, the Entertainment Expo launch ceremony was officiated by Mr KK Chan, the Chief Secretary for Administration of the Government of the Hong Kong Special Administrative Region, Mr Raistlin Lau, Acting Secretary for Culture, Sports and Tourism of the Government of the Hong Kong Special Administrative Region, Ms Zhou Jihong, First-Grade Counsel, International Cooperation Department, National Radio and Television Administration, Mr Zhang Guo Yi, Deputy Director-General of the Department of Publicity, Cultural and Sports Affairs of the Liaison Office of the Central People's Government in the HKSAR, Ms Margaret Fong, Executive Director of the Hong Kong Trade Development Council (HKTDC), Mr John Chong, Chairman of HKTDC Entertainment Industry Advisory Committee, Mr Leon Lai, Hong Kong Entertainment Ambassador, and representatives of event organisers and supporting organisations.

"FILMART is one of the founding events of the Entertainment Expo and has, over the years, become the largest cross-media and cross-industry entertainment content-trading platform in Asia. With the full resumption of international travel, this year's FILMART has attracted 702 exhibitors from 30 countries and regions. In last year's Policy Address, the Hong Kong SAR Chief Executive outlined the Government's commitment to foster the cultural development of Hong Kong and expedite the city's progression into an East-meets-West Centre for International Cultural Exchange. I believe that with the Government's strong support, the industry can seize more opportunities and grow further," said Ms Fong.

Global exhibitors gather at FILMART again

FILMART receives strong support from filmmakers in Hong Kong, Mainland China and worldwide. Numerous Hong Kong entertainment companies - including Edko Films, Emperor Motion Pictures, Golden Scene, Mandarin Film, Media Asia, One Cool Pictures, PCCW Media and Universal Films - participate in FILMART.

Aside from local exhibitors, a record number of over 330 mainland exhibitors from Beijing, Fujian, Guangdong, Hunan, Jiangsu, Shaanxi, Shandong and Shanghai are attending. They include renowned content producers and distributors such as Zhejiang Huace Film & TV, Daylight Entertainment, Fantawild, Beijing Yiding Legend Culture Co., Ltd and Linmon Media. Three major mainland streaming platforms - iQIYI, Tencent and Youku - will also showcase their programmes. The venue will host close to 30 overseas pavilions, including those from the mainland, Japan, Korea, Taiwan, Thailand, Italy, the United States and Europe, allowing exhibitors to trade with global buyers.

Apart from the exhibition, the four-day FILMART presents a variety of events, including press conferences, showcases, summits, seminars, meetings and screenings.

EntertainmentPulse brings together industry leaders to share insights

EntertainmentPulse will feature leading industry speakers discussing a variety of topics across a wide spectrum of topics in depth, including the hype behind dating and romance reality shows, application of Web3 in entertainment industry and Chinese donghua animation as soft power.

The forum will begin with Spotlight Conversation: The Asian Wave in 2023 and Beyond, co-hosted by Mr Sebastian Kim, Director of International Content Sales and Acquisition of CJ ENM, Mr Sanmesh Thakur, Executive Vice President & Territory Head - APAC of ZEE Entertainment Enterprises Limited, and Mr Ziraviss Vindhanapisuth, Vice President of International Business, BEC World Public Company Ltd. "There's no better time to accelerate the global expansion of Thai dramas beyond Southeast Asian markets on all platforms. We are confident the audience will love the chemistry between our talents and culture," said Mr Vindhanapisuth.

Mr Jiang Defu, COO of Bona Film Group - who released the mainland's highest-grossing film The Battle at Lake Changjin in 2021, earning more than Rmb5.7 billion (US$819 million) at the box office - will discuss the development and future of Chinese film. Mr Hou Hong Liang, Chairman and Producer of Daylight Entertainment Co Ltd, who created famous TV series such as Nirvana in Fire and The Story of Ming Lan, will also discuss the making of quality TV content.

Hong Kong-Asia Film Financing Forum provides filmmakers with opportunities

As Asia's most significant financing platform, the Hong Kong-Asia Film Financing Forum (HAF) will run alongside FILMART and EntertainmentPulse, connecting filmmakers, investors, producers and distributors. The 21st HAF has selected 28 in-development projects (IDP) and 15 work-in-progress projects (WIP) from 350 submissions. These come from 38 countries and regions and cover a variety of genres, including comedy, horror, fantasy, romance, suspense, drama and animation. These projects will be highlighted alongside offerings from acclaimed filmmakers and producers such as Arsalan Amiri, Anthony Chen, Fruit Chan, Stanley Kwan, Teddy Robin, Lin Yu Hsien, Tian Zhuangzhuang, Nai An, Jakrawal Nilthamrong, Nader Saeivar as well as venerable festival director Marco Muller as producer. HAF will feature 22 directors making their debut and highlight 10 film projects from Hong Kong.

The 19th Entertainment Expo, Hong Kong, which started on 2 March, will continue until 16 April. It will feature eight spectacular events for film, television, music and digital entertainment, including the three founding events: The Hong Kong International Film and TV Market (FILMART), The Hong Kong International Film Festival (HKIFF) and The Hong Kong Film Awards Presentation Ceremony (HKFA); and five core events: ifva (Incubator for Film & Visual Media in Asia Festival), Asian Film Awards (AFA), The Hong Kong-Asia Film Financing Forum (HAF), Entertainment Pulse and Digital Entertainment Summit.

FILMART & EntertainmentPulse
Date: 13 - 16 March 2023
Website:
- FILMART: https://hktdc.com/hkfilmart
- EntertainmentPulse: https://entertainmentpulse.hktdc.com/en
- Programme: https://entertainmentpulse.hktdc.com/en/programme/programme
- Photo Download: https://bit.ly/3lcIk7Z

About HKTDC

The Hong Kong Trade Development Council (HKTDC) is a statutory body established in 1966 to promote, assist and develop Hong Kong's trade. With 50 offices globally, including 13 in Mainland China, the HKTDC promotes Hong Kong as a two-way global investment and business hub. The HKTDC organises international exhibitions, conferences and business missions to create business opportunities for companies, particularly small and medium-sized enterprises (SMEs), in the mainland and international markets. The HKTDC also provides up-to-date market insights and product information via research reports and digital news channels. For more information, please visit: www.hktdc.com/aboutus. Follow us on Twitter @hktdc and LinkedIn

Media enquiries
For enquiries, please contact:
Ogilvy: Hon Man Li, Tel: +852 9638 1208, Email: honman.li@ogilvy.com

HKTDC Communication and Public Affairs Department
Katy Wong, Tel: +852 2584 4524, Email: katy.ky.wong@hktdc.org
Kate Chan, Tel: +852 2584 4239, Email: kate.hy.chan@hktdc.org
Clayton Lauw, Tel: +852 2584 4472, Email: clayton.y.lauw@hktdc.org

Source: HKTDC

Copyright 2023 ACN Newswire . All rights reserved.