--News Direct--
With the school year quickly approaching, parents and students around the country are looking to find the best phone plans. Whether you're buying a first phone for a younger child or a teenager going off to college and purchasing your own plan for the first time, affordability and accessibility are important to consider.
When it comes to prepaid providers, Boost Mobile (NASDAQ: DISH) is one of the best in the game. CNET recently named Boost's unlimited plan1 one of the "Best Prepaid Phone Plans," and for a good reason.
Boost Mobile has recently introduced a new unlimited plan that is just $12.50 for the first month – offering unlimited talk, text and data for $25 per month with AutoPay2. This plan stands out from the crowd as it is not tied to 12-month increments, unlike Mint Mobile's 12-month plan. This offer is only available to new Boost customers who bring their own phone or purchase a full SRP phone from Boost Mobile.
The plan includes 5G access, 30GB of high-speed data per month and a hotspot3. Boost has been actively working on expanding its 5G capacity so all customers have the best connectivity available, and the company is ahead of the competition when it comes to providing 5G.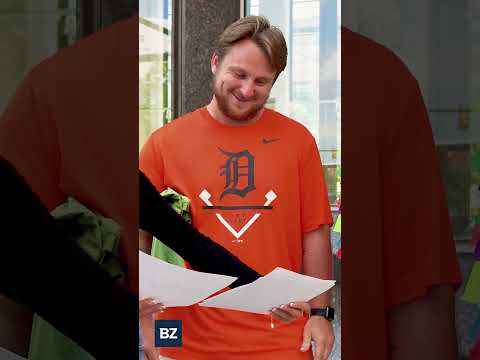 With the evolution of mobile technology, 5G promises to deliver high-capacity and blazing-fast mobile technology that will enable the next wave of mobile wireless innovation. Boost plans to leverage its 2.5 GHz spectrum and deploy Massive MIMO radio technology to achieve this goal. The Massive MIMO technology can deliver greater capacity than current LTE systems, which will enable Boost to offer faster speeds, increased network capacity and an overall better experience for its wireless customers.
When it comes to cell phone plans, there are typically two options available: pre-paid and post-paid. Post-paid plans, like Verizon or T-Mobile, are traditional contract-based plans that require customers to pay a monthly bill for a set amount of data, talk time, and texts. Pre-paid plans, on the other hand, allow customers to pay for their service upfront and only pay for what they need. This is why the unlimited plan is appealing to a wide range of consumers: its flexibility and inexpensive price point.
One of the main benefits of pre-paid plans is that they offer more flexibility and control over spending. Customers can choose to pay only for the services they need and can adjust their usage accordingly. Prepaid providers often do not require a credit check, making them incredibly valuable for customers with lower credit or young people with no credit history. With pre-paid plans, customers avoid unexpected charges because they are only charged for what they use. This can be particularly beneficial for those on a tight budget or for those who do not use their phone frequently.
The company's commitment to providing value to its customers is evident in its no-contract policy. The company's BoostOne app also offers daily discount opportunities. Given all the benefits it offers, Boost Mobile is a highly attractive choice for those seeking a reliable and cost-effective cell phone service provider for merely $25/month.
1Based on a comparison of the Boost $25/mo. unlimited plan to other carriers' unlimited plans.
2Taxes and fees extra.
35G requires a compatible device. 5G is not available everywhere. Mobile hotspot draws from data allotment.
This post contains sponsored content. This content is for informational purposes only and not intended to be investing advice.
Contact Details
Benzinga
+1 877-440-9464
Company Website
View source version on newsdirect.com: https://newsdirect.com/news/boost-mobiles-new-unlimited-plan-and-focus-on-better-connectivity-set-it-apart-from-competitors-575500472