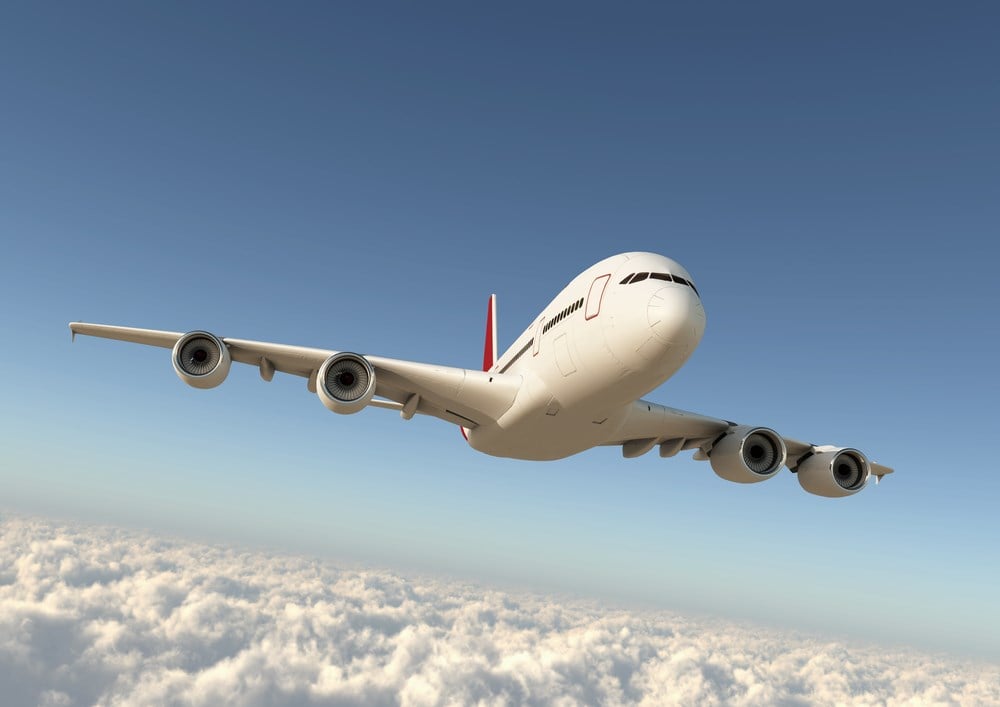 Leisure travel is replacing still-sluggish business travel, and big investors like Warren Buffett's Berkshire Hathaway Inc. (NYSE: BRK.B) are jumping on board, but airline industry stocks, as a group, have traded lower since July. 
However, despite a big industry-wide decline in August, stocks like Delta Air Lines Inc. (NYSE: DAL), United Airlines Holdings Inc. (NASDAQ: UAL) and Panama-based industry leader Copa Holdings S.A. (NYSE: CPA) appear to have made soft landings. 
Those three stocks are finding support at or above their 200-day moving averages, suggesting that the selloff may be waning. 
But not all airline stocks are behaving the same: Southwest Airlines Co. (NYSE: LUV), American Airlines Group Inc. (NASDAQ: AAL) and Alaska Air Group Inc. (NYSE: ALK) are trading below their 200-day lines. 
Fuel Prices Cutting Into Profit
One problem is plaguing the entire industry: Higher fuel prices. United and Southwest are among the airlines that guided toward high fuel costs that would cut into profits in the current quarter.
In early September, United raised its estimate for fuel costs to a range higher than its previous range, issued in July.  
Southwest also guided toward higher fuel prices, and also said last-minute leisure-travel bookings came in near the low end of its views. 
The news about higher fuel costs wasn't entirely a surprise. Bank of America recently slashed price targets of several airline stocks on the basis of those fuel cost increases.
In July, Bank of America analysts had already cast a shadow on airlines' performances, citing lower ticket prices than pre-pandemic. The bank's analysts also pointed out the trend of stronger international revenue, versus domestic revenue. They also noted that corporate travel is still at only 75% of pre-2020 levels. 
If you're looking for airline stocks to invest in, there are some factors to consider. 
Airlines at the Whims of Many Factors
The airline industry's revenue and profit growth are highly dependent on not just factors such as energy prices but also broad economic factors, as they reflect consumer spending patterns, business activities, and overall economic conditions. In a recession, if people are worried about their jobs, they will naturally cut back on leisure travel. 
An easy way to track performance of the airline industry as a whole is by using the U.S. Global Jets ETF (NYSEARCA: JETS), which is down 11.28% in the past month. The ETF tracks 
Its top four holdings, each of which comprises 10% of fund holdings or more, are Delta, American, Southwest and United. It tracks the global airline industry, including not only commercial airlines, aircraft manufacturers, airport operators and Internet media and services related to airlines. 
Trickle-Down Effects
That's important, because if higher fuel costs drag down airline prices, that could easily spread to related sub-industries. 
As airlines grapple with soaring fuel expenses and their profits shrink, as they've warned, they could increase ticket prices, slash flight routes and cut other services. Those moves, in turn, could deter air travel, which would trickle down to lower hotel and restaurant bookings. 
A slump in air travel could lead to aircraft manufacturers like Boeing Co. (NYSE: BA) and Airbus fetching lower orders, which could also affect aircraft component makers.
Additionally, as major employers, any layoffs or reduced hiring within the airline sector could have an influence over total unemployment rates. 
So that's a way of saying that the health of the airline industry could have a domino effect on the broader economy.
But what do analysts expect? 
What Analysts See
Here are the consensus views of the big four U.S. airlines:
As of now, there's not any reason to panic about the health of the airline industry over the coming months, especially as several of the bigger companies' stocks are getting support above a key moving average. Others are not performing as well, and bear watching.