Vancouver, BC, Canada - AltumView, the global leader in SmartCare and AgeTech solutions, is proud to introduce its Sentinare 3 sensor, the latest advancement in AI-based fall detection and activity monitoring technology, specifically designed to provide unmatched privacy and care for the elderly population. With a foundation rooted in six years of embedded deep learning product development and over 10 granted US patents, Sentinare 3 continues to pioneer innovative solutions that empower seniors to age at home while preserving their privacy and dignity.
As the world witnesses a significant demographic shift, with more seniors residing at home than ever before, the need for comprehensive healthcare solutions tailored to their unique needs is paramount. According to recent statistics, 90% of seniors prefer to age at home, and 20-40% live alone, making personalized in-home care and safety monitoring essential. Aging in place is further complicated by workforce shortages.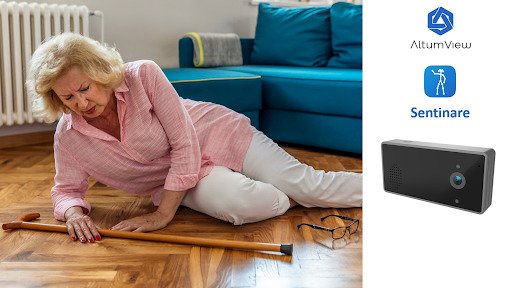 AltumView's Sentinare 3 Smart Activity Sensor leads the way in tech innovation, presenting a comprehensive system that seamlessly integrates into seniors' lives, helps seniors age gracefully at home while preserving their privacy, and benefits all stakeholders in the evolving healthcare landscape.
Sentinare Smart Activity Sensor System: Transforming Elderly Care with Privacy in Mind
The Sentinare Smart Activity Sensor system is a game-changer in the realm of elderly care. Equipped with an AI chip and state-of-the-art algorithms, the system recognizes people, actions, and objects, enabling real-time and contactless detection of emergencies such as falls, overstay, and wandering. All of them are major concerns in dementia and Alzheimer's care. This ensures immediate notifications to caregivers, family members or emergency services, significantly reducing response time and enhancing overall safety.
A defining feature of Sentinare 3 solution is its commitment to privacy preservation. Instead of transmitting intrusive videos, the system uses stick figure animations to respect the dignity and privacy of the seniors being monitored, while still providing critical visual information. 
Sentinare 3 also provides other versatile functionalities beyond automatic fall detection. It aggregates daily activity statistics, enabling caregivers to identify anomalies and potential health issues earlier.
Partnership with Alexa Together
In 2021, AltumView's Sentinare sensor received the prestigious Innovation Award Honoree designation at CES 2021, the world's largest consumer electronics show. Since 2022, Sentinare has also been chosen by Amazon as one of just three fall detection devices seamlessly integrated into Alexa Together, a remote caregiving service designed to help aging family members feel more comfortable and confident living independently, receiving favorable feedback from Amazon customers. 
Beyond the US and Canada, Sentinare's reach extends to approximately ten other countries, including nations like Australia, China, Italy, and Japan. The privacy-centric activity monitoring provided by Sentinare has also found diverse applications, including remote patient monitoring. For instance, it has been utilized to observe the behaviors of individuals with Intellectual and Developmental Disabilities (I/DDs) and other mental and brain health issues, while respecting their privacy.
Future Vision: A Journey of Excellence
"Our partnership with the global industry leader like Amazon, along with the positive feedback received from its customers, highlight the exceptional quality and value of our product. Plus, our collaboration with organizations supporting individuals with intellectual and developmental disabilities (I/DDs) reflects our commitment to excellence," said Dr. Jie Liang, President of AltumView, who is also a Professor of Simon Fraser University, and a Fellow of the Canadian Academy of Engineering.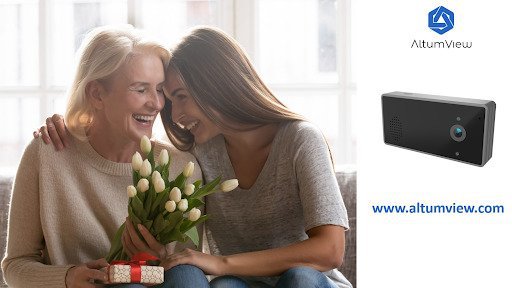 Dr. Liang continues, "Looking ahead, we see Sentinare becoming a part of daily life, detecting conditions like Parkinson's, dementia, depression, and autism early. When Sentinare collaborates with an expanding network of healthcare systems around the globe, it will supercharge healthcare, improving healthcare service delivery and offering even more opportunities."
For a Comprehensive Insight
For a detailed look of Sentinare 3 and its ground-breaking solutions for senior care and remote patient monitoring, designed to cater to both short and long-term needs, please visit https://www.altumview.ca/.
About AltumView:
Established in 2016 in Vancouver, Canada, AltumView excels in embedded deep learning product development. Boasting a robust portfolio of more than 20 patent applications, AltumView has risen as a worldwide frontrunner in SmartCare and AgeTech solutions. Acknowledged as an Innovation Award Honoree at CES 2021 and one of only three fall detection partners of Amazon Alexa Together, AltumView persistently redefines elderly care, all while valuing personal privacy.
Media Contact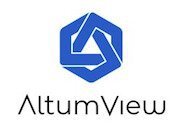 Company Name
AltumView Systems Inc.
Contact Name
Dr. Jie Liang
Phone
1-877-804-2460
Address
Unit 103, 8557 Government St.
City
Burnaby
State
BC
Postal Code
V3N 4S9
Country
Canada
Website
https://www.altumview.ca/